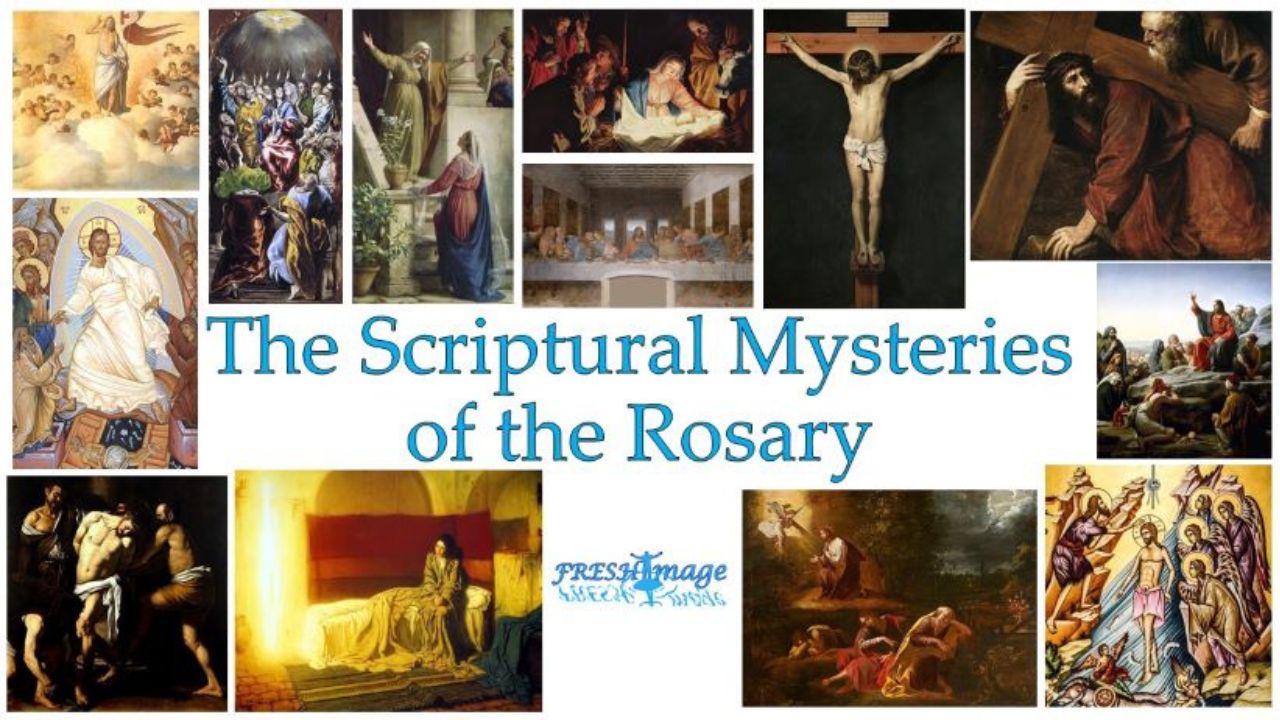 Below you will find resources in both English and Spanish for praying the Scriptural Mysteries of the Rosary with a group, either in a classroom or remote learning setting. 
Each set of mysteries includes a reflection by St. John Paul II that will help students learn what is revealed to us in each specific set. In addition, each individual mystery is accompanied by a work of art for students to contemplate as they pray.
By praying the Rosary in this way students are exposed to Scripture, prayer, and art simultaneously. Praying the Scriptural Mysteries of the Rosary with your class helps students learn one of the most beautiful prayers of the Catholic faith. Additionally, praying the Rosary in this way help students see how deeply scriptural the Rosary is and therefore to encounter the Word of God in a deeper way. 
In prayer at the side of Mary students will grow closer to her Son.
As a catechist you could use these slides in any way you find helpful, but here are several suggestions.
1) Set aside class sessions throughout the year and pray the four sets of mysteries, the complete Rosary, as a class over the course of the year.
2) Set aside one class session during the year to pray one set of mysteries, selecting the set of mysteries most appropriate for the liturgical season in which you are praying them.
3) Set aside some time at the beginning of a class session and pray one of the mysteries together. This could be repeated at various times throughout the schoolyear, again praying mysteries that are most appropriate for the current liturgical season.
4) Assign small groups of students to reflect on different mysteries of the Rosary in the manner of lectio divina. After some time praying in small groups, bring them back together as a large group, and ask students to share what they found with the larger group.
5) Use the slides to teach older students about what is revealed to us about God and the human person in each mystery.